JP.Create Co.,Ltd.
IT Services & System Development
Company Overview / Who We Are
We are a company that provides a unique information processing service, whose strengths lie in combining digital systems and analog. By combining the three elements of "system construction and operation," "research and editing," and "typesetting, printing, and inventory management," we are able to meet the precise needs of our customers.
HQ
2F VORT Shiba Koen, 2-27-8 Shiba, Minato-ku, Tokyo
Established
2002
Employees
Capital
Net Sales
Official Language
Website
Our Vision / Mission
Our purpose is to create new value in our society by building stronger connections between pieces of information, information & people, and finally between people themselves through the provision of information services. Our goal is to be a group of professionals committed to quality and technology, and to earn the satisfaction and trust from our customers.
Our Services / Products
[System construction and operation] System design and operation support, database construction, data entry, website and content creation, mark sheet design, reading, and tabulation. [Surveys and Editing] Mail surveys, web surveys, marksheet surveys, and telemarketing. [Typesetting and Printing] Through automatic typesetting, we carry out large-volume batch processing and printing, as well as inventory management and shipping using our self-designed management system.
Skills Used in the Company
Ajax

Apache

AWS

CakePHP

CentOS

CSS

HTML

IIS

JavaScript

jQuery

Laravel

MariaDB

Microsoft Access

MySQL

Nginx

Node.js

Oracle

Play Framework

PostgreSQL

Redis

Redmine

Ruby on Rails

SQLServer

Ubuntu

VBA

Vue.js

Windows
Engineering Team
Q.
What projects/services is your engineering team working on?
We mainly develop web applications, access, and VBA. Our areas of responsibility include system planning, layout planning, server selecting, designing, coding, testing, and operating/maintaining.
Q.
What technologies are you using?
・Web application development in LAMP. ・Access VBA and VBA application development. ・Automatic typesetting in InDesign using VBS.
Q.
What type of engineers work at your company? What is their job content?
Web Development Engineer, Web Director, and Web Designer/Coder.
Q.
Do you plan on using any new technologies in the future?
We will be implementing Docker and Git in the future.
Q.
If you do, please tell us the details!
For those who can communicate with customers, they can be involved in all processes, from upstream processes such as meetings with users to downstream processes of detailed configuration, operation, and maintenance. This position is suitable for "motivated people" and "people who want to improve their skills" since it allows for an independently work style.
Career Path
Perform SE tasks as a member → Playing manager → Management position
Our Corporate Culture
Assertive

Cooperative

Deliberate

Flexible

Logical

Progressive

Team Work
We have a relaxed atmosphere where we can concentrate on development work in a calm manner. Many of us don't just do our own work, but help each other out. When we have less work to do, we often help others who have more.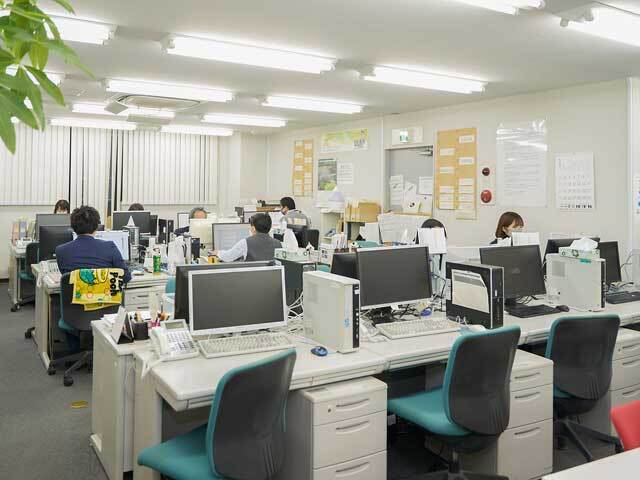 Jobs
Back End Engineer
3.5 - 5.5 million JPY
2 - Yrs
Ajax

Apache

AWS

CakePHP

CentOS

CSS

HTML

JavaScript

jQuery

Linux

MariaDB

Microsoft Access

MySQL

Nginx

PHP

Redis

VBA

Vue.js

Windows
Insurance

Housing Allowance

One-way flight

Transportation

Trial Work

Training Support
15w
---
JP.Create Co.,Ltd.