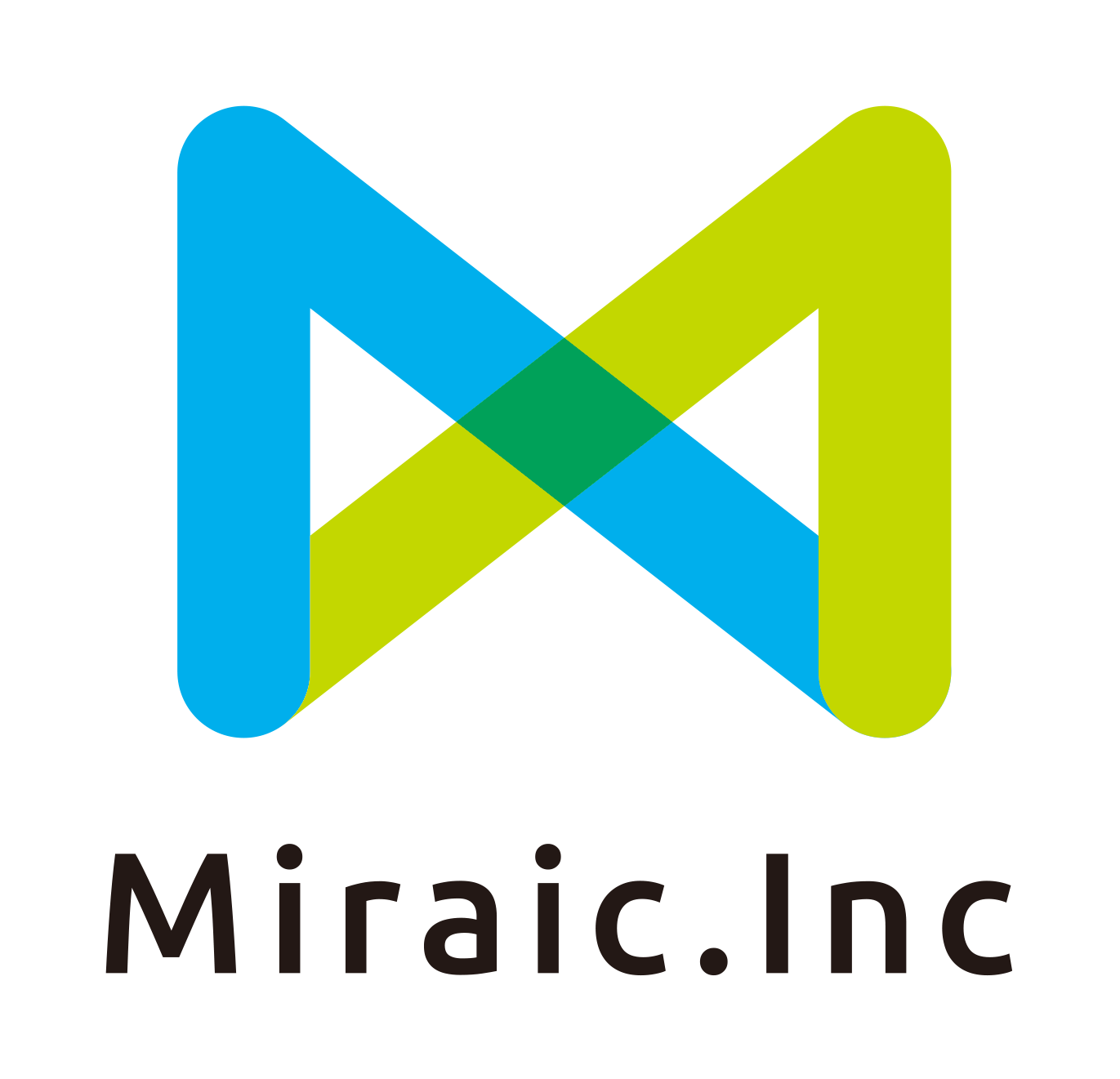 miraic.inc
IT Business
Company Overview / Who We Are
Here at miraic, our businesses include system integration, digital interactive, creative design, promotion and management. We have a dedicated team to perform optimal and maximum exposure and expression for promotional services, including the fusion of the web and the real world. From idea flash, planning and production to operation, post-event measurement and next proposal, we provide a one-stop service. We value the connection between each and every person, and with the knowledge we have cultivated so far and our ability to think outside the box, we make our customers' ideas come to life.
HQ
2-12-34 Nishiki, Naka Ward, Nagoya City, Aichi Prefecture
Established
2011
Employees
Capital
Net Sales
Official Language
Website
Our Vision / Mission
To stay the same, keep changing. What we want to provide and realize is not a solution that remains the same. Our mission is to grasp the "ever-changing needs" and to satisfy our customers. At miraic, we define "not changing" as "useless ego". We change to meet the needs. The only things that do not change are our philosophy and our pride. Our Company Values: We value compassion and gratitude We will try to create new ideas and take action We will make constant efforts to keep changing We recognize and encourage each other We act voluntarily and achieve results We are committed to achieving our goals We value being appreciated and needed by our customers
Our Services / Products
<Digital Interactive Business> - In-house software devlelopment - Website planning and creation - Hosting service provider service - Web branding - Web strategy consulting - Web promotion planning - Social media consulting, planning and management - Planning, editing, design production of printed matters <System Integration Business> - PC and network equipment sales, rental, construction and maintenance - OA equipment sales, rental, construction and maintenance
Skills Used in the Company
Adobe XD

AWS

Github

JavaScript

jQuery

Linux

macOS

MySQL

Node.js

PHP

PostgreSQL

React

Windows
Engineering Team
Q.
What projects/services is your engineering team working on?
A team of designers, mark-up engineers and system engineers, led by a director, is formed to carry out our projects.
Q.
What technologies are you using?
We develop using JavaScript/TypeScript, Node.js and PHP.
Q.
What type of engineers work at your company? What is their job content?
We have back-end and front-end positions, with the current focus being on system development and database construction in the development of reservation systems, shopping systems and other systems using LINE.
Q.
Do you plan on using any new technologies in the future?
We are currently building our own service to develop and sell systems linked to LINE, but we hope to develop various other services in the future.
Our Corporate Culture
Assertive

Cooperative

Flexible

Team Work
Regardless of your position, you will have the chance to raise your hand to realise new ideas and challenges. We already have several employees from outside of Japan, making it a global and always lively environment.
Jobs
Back End Engineer
4 - 6 million JPY
3 - Yrs
JavaScript

MySQL

Node.js

TypeScript
---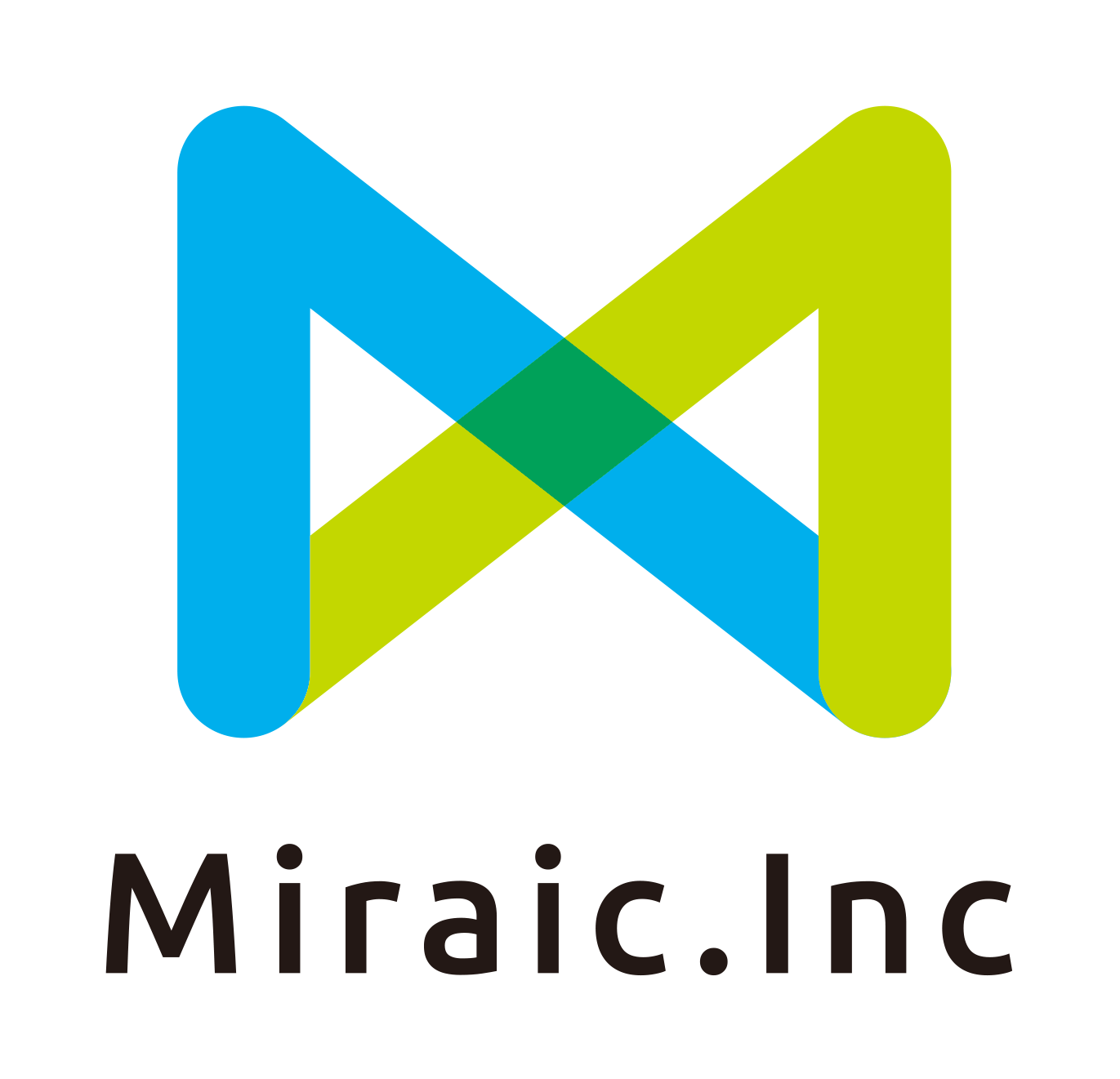 miraic.inc
Server Side Engineer
4 - 5 million JPY
3 - Yrs
---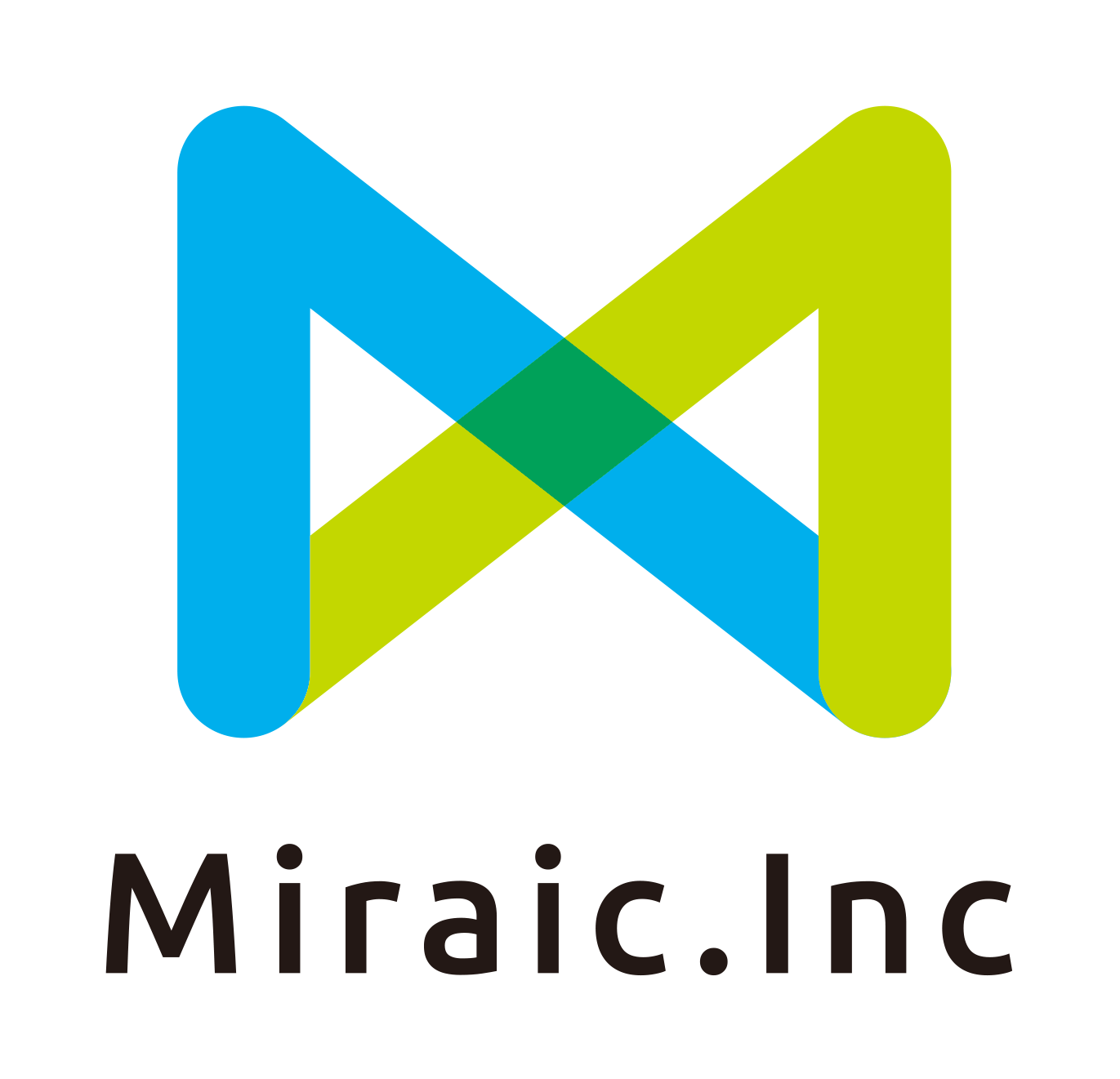 miraic.inc
Front End Engineer
4 - 6 million JPY
3 - Yrs
CSS

HTML

JavaScript

React
---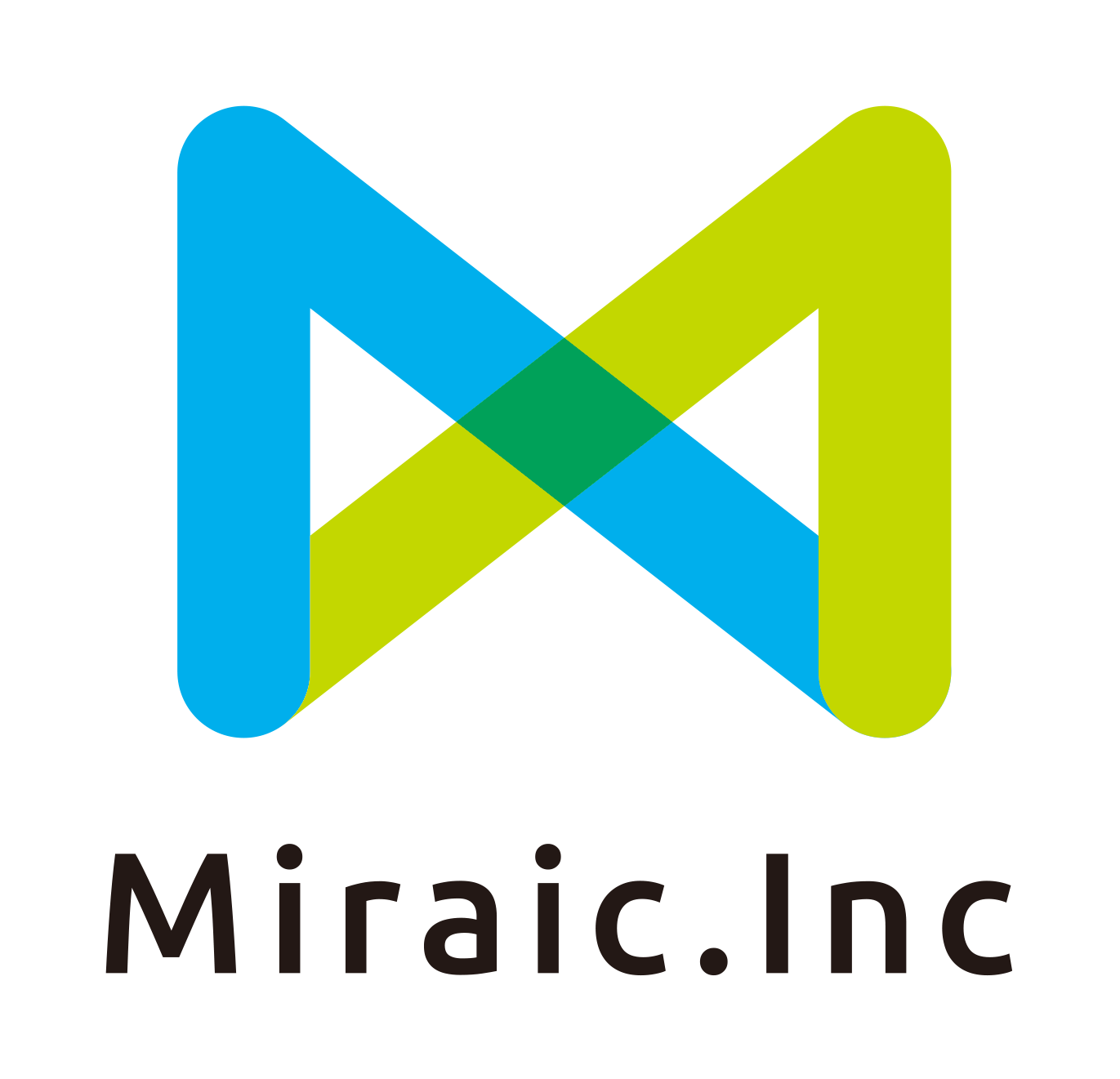 miraic.inc